Welcome to Tiki Hut Boats of NH!

The Pier at Winnipesaukee is located at 263 Lakeside Ave, Laconia NH
IT'S OFFICIAL YOU CAN NOW RESERVE THE BIG KAHUNA!!!!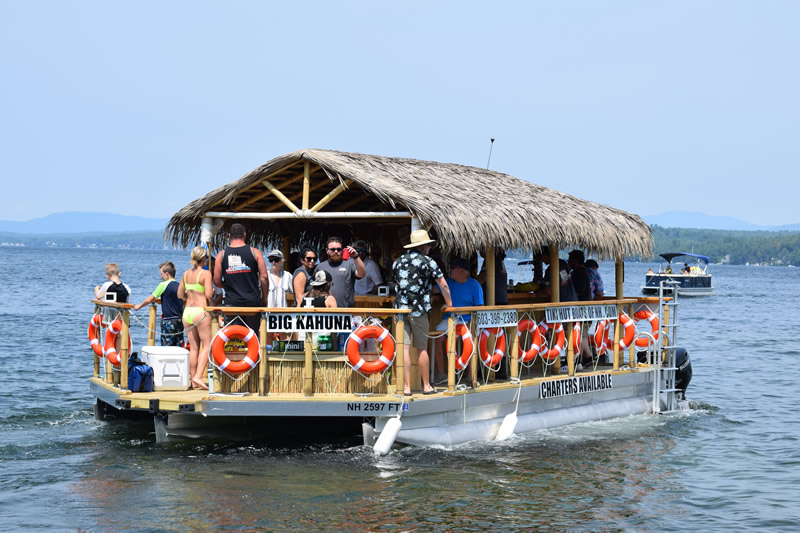 Reservations made after June 30 for all the 90 minute tours will now be public boats, meaning mixed parties.


Tiki Hut Boats of NH is located in Weirs Beach on Lake Winnipesaukee. We offer a 90 Minute Public Cruise, or Private Charters. Book a cruise today, or contact us for more information!
PLEASE ARRIVE 30 MINUTES PRIOR TO YOUR CRUISE SO YOU HAVE AMPLE TIME TO PARK, PICK UP YOUR BEVERAGES AND SNACKS, THEN GET TO THE BOAT. If you are late, you lose time on your cruise, it will NOT be made up on the other end. To be fair to all customers, the captains must adhere to the schedule!